Invited Speakers at ICOSDA 22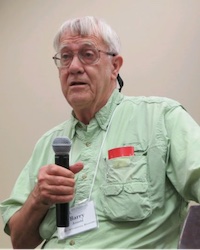 Professor Barry Arnold's journey in statistics began in McMaster University from where he graduated in 1961 with a bachelor's degree in mathematics (statistics). He pursued the graduate program in statistics at Stanford University, and from there joined the faculty at Iowa State University. In 1979, Barry hung up his snow shovel, donated his winter coat to the Salvation Army, and moved to the University of California, Riverside. He became a distinguished professor in the Department of Statistics, from where he retired as Professor Emeritus.
Barry is a Fellow of the American Statistical Association, of the Institute of Mathematical Statistics and of the American Association for the Advancement of Science.
He is an elected member of the International Statistical Institute. A quick look through Barry's publications shows his broad interests, but with greater attention to Ordered Data, Distribution Theory - Univariate and Multivariate, Characterization Problems, Statistical Inference - Classical and Bayesian, Inequalities and Majorization Problems, and Multivariate Analysis. His more than 270 research papers have appeared in a broad spectrum of theoretical and applied journals. He has served or is serving as an editor or associate editor of many journals including Journal of Multivariate Analysis, Journal of the American Statistical Association, Sankhya, Communications in Statistics, Metron, and many others.